Posted on
By The Wine Wave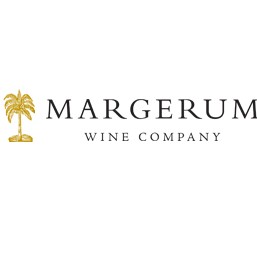 Tuesday, March 27 | 7pm
$35 per person (limited to 15)

Margerum Vineyards 2015 'Riviera' Rosé
Margerum Vineyards 2016 'Sybarite' Sauvignon Blanc
Margerum Vineyards 'Barden' Fonte White Blend, Santa Rita
Margerum Vineyards 2015 'Barden' Chardonnay, Santa Rita
Margerum Vineyards 2014 'Barden' Pinot Noir, Santa Rita Hills
Margerum Vineyards 2014 'M5' Red Blend
Margerum Vineyards NV Amaro
Join us next Tuesday, March 27 for a Margerum Wine Company portfolio tasting led by Cellar Master Julia Weinberg. Margerum Wine Company is a Santa Barbara institution, and for anyone who has wandered the streets you are sure to have stumbled upon their tasting room for an afternoon treat. This wine region has been gaining popularity in the wine world for several years, putting out some fresh Californian wines. Owner and winemaker Doug Margerum has been involved in Santa Barbara's food and wine scene for over 35 years, making this tasting a classic not to miss! Gourmet bites provided.
To learn more about Margerum Wine Company, please visit their website at www.margerumwines.com.
Call 561-276-2076 of click HERE to RSVP today.
Lineup:
Margerum Vineyards 2015 'Riviera' Rosé | $21.99
Margerum Vineyards 2016 'Sybarite' Sauvignon Blanc | $19.99
Margerum Vineyards 'Barden' Fonte White Blend, Santa Rita | $37.99
Margerum Vineyards 2015 'Barden' Chardonnay, Santa Rita | $52.99
Margerum Vineyards 2014 'Barden' Pinot Noir, Santa Rita Hills | $69.99
Margerum Vineyards 2014 'M5' Red Blend | $29.99
Margerum Vineyards NV Amaro | $53.99