Posted on
By Danielle Wishka & Miryam Fossati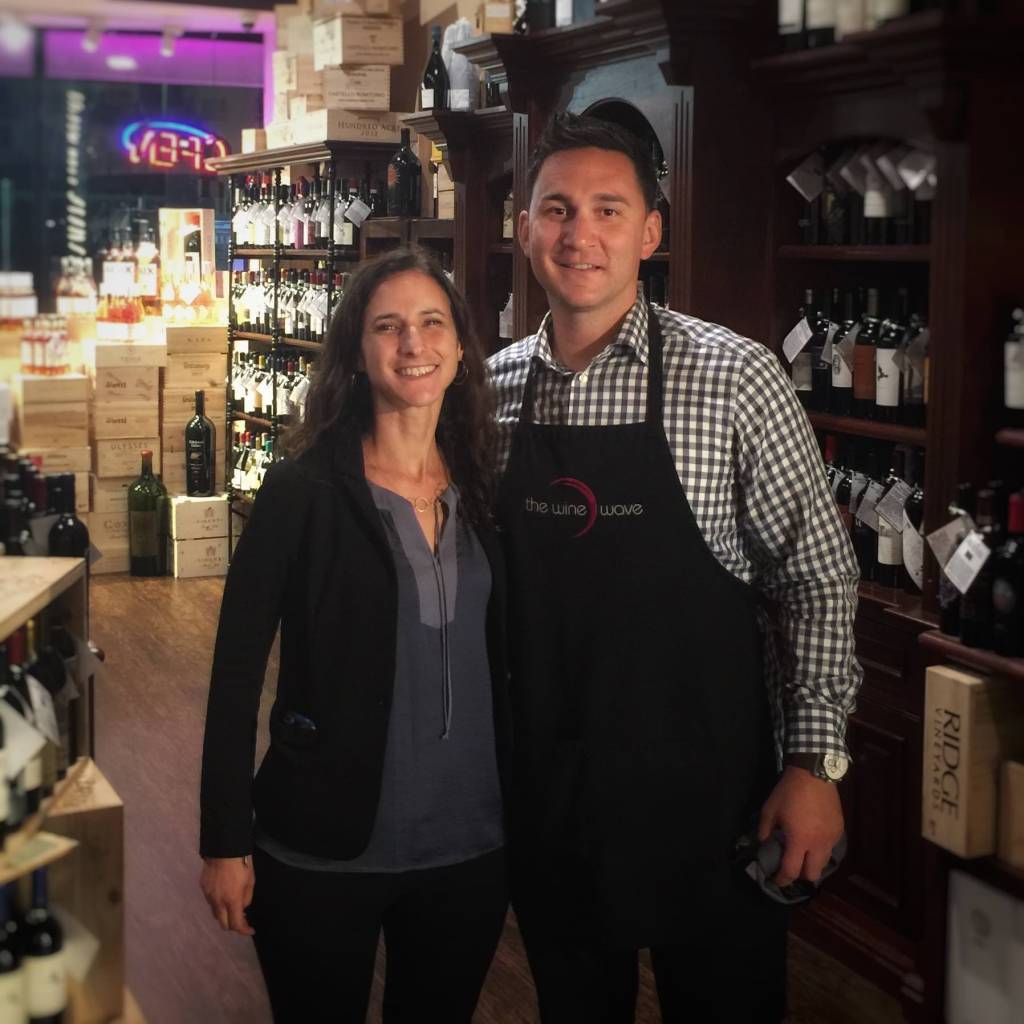 This season's Quintessa tasting has quickly become a favorite. Read more about our visit with Winemaker Rebekah Wineburg and the wines we enjoyed.
Quintessa Tasting Review: New-age winemaker, classic techniques, and a Napa favorite
Ladies rule at The Wine Wave, and recently we had rockstar female winemaker Rebekah Wineburg pouring and waxing poetic about her amazing wines. Wineburg (yes, she recognizes the pun that is her last name) is winemaker with Quintessa and the resident queen of the blend. Quintessa is most known for their Bordeaux-style red blend, but their Illumination white blend is also a staff and customer favorite at The Wine Wave. The vineyard is a staple in Rutherford, accessible from Napa's Silverado Trail. Comprised of 26 vineyard blocks that sit below the Vaca Mountains and surround Dragon's Lake, the diverse terroir supports the growth of Cabernet Sauvignon, Merlot, Cabernet Franc, Petit Verdot and Carménère which are all grown biodynamically. Last year Quintess celebrated 20 years of winemaking with their 2014 vintage. The 2015 vintage marks the first of Wineburg's involvement from vine to bottle.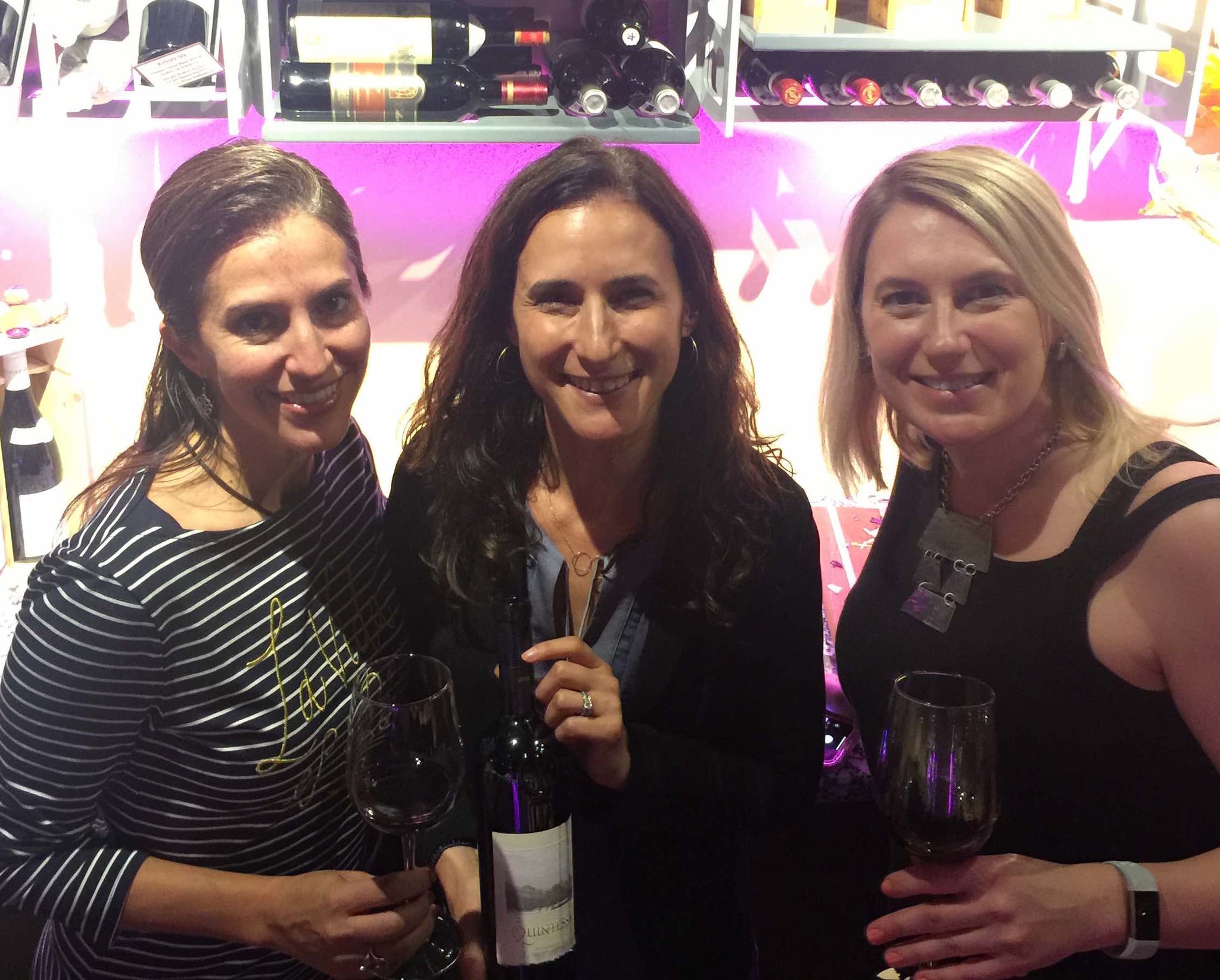 Youthful, cool and vibrant, Wineburg holds her own in the Napa boys club. In fact, her oenological experience took root when most of us were chugging Coors Light. Her father was the first catalyst when, at  just 16 years old, Wineburg accompanied him on a work trip to San Francisco. Like most business-minded adults he and his colleague planned a side trip to Napa. In this trip Wineburg's vine was planted and she  knew winemaking was in her future. Her natural curiosity about the winemaking process was sparked by her love of science, which led her to earn a Bachelor's degree in Biology and Chemestry. A second catalyst came when her professor asked what she wanted to do with her degree. Winegurg shared her desire to craft wine and her professor shared his love of wine. With knowledge and encouragement, he provided another push towards winemaking and Wineburg began working towards a degree from UC Davis. This cemented Wineburg's future and provided the foundations for work at vineyards like Italy's Ornellaia and Napa's Buccella.
The evening was an educational experience for our palates. We kicked off with Illumination, then followed with single-vineyard Quintessa Cabernet Sauvignons that each showed a different expression of the property. Finally, we finished with the 2014 and 2011 flagship red blend.  
Quintessa Illumination 2016 Sauvignon Blanc
The Illumination name comes from the moment the Sauvignon Blanc grapes are ready to harvest. The grapes are full of flavors and juice and when the sunlight hits them just right they light up and 'illuminate' the vineyard. It has aromas of white peach and tropical fruits that interplay with fresh herbs and pink grapefruit, creating an intricate bouquet. On the palate the wine dances with stone fruit, lemon zest and a touch of minerality followed by a fresh, flavorful finish.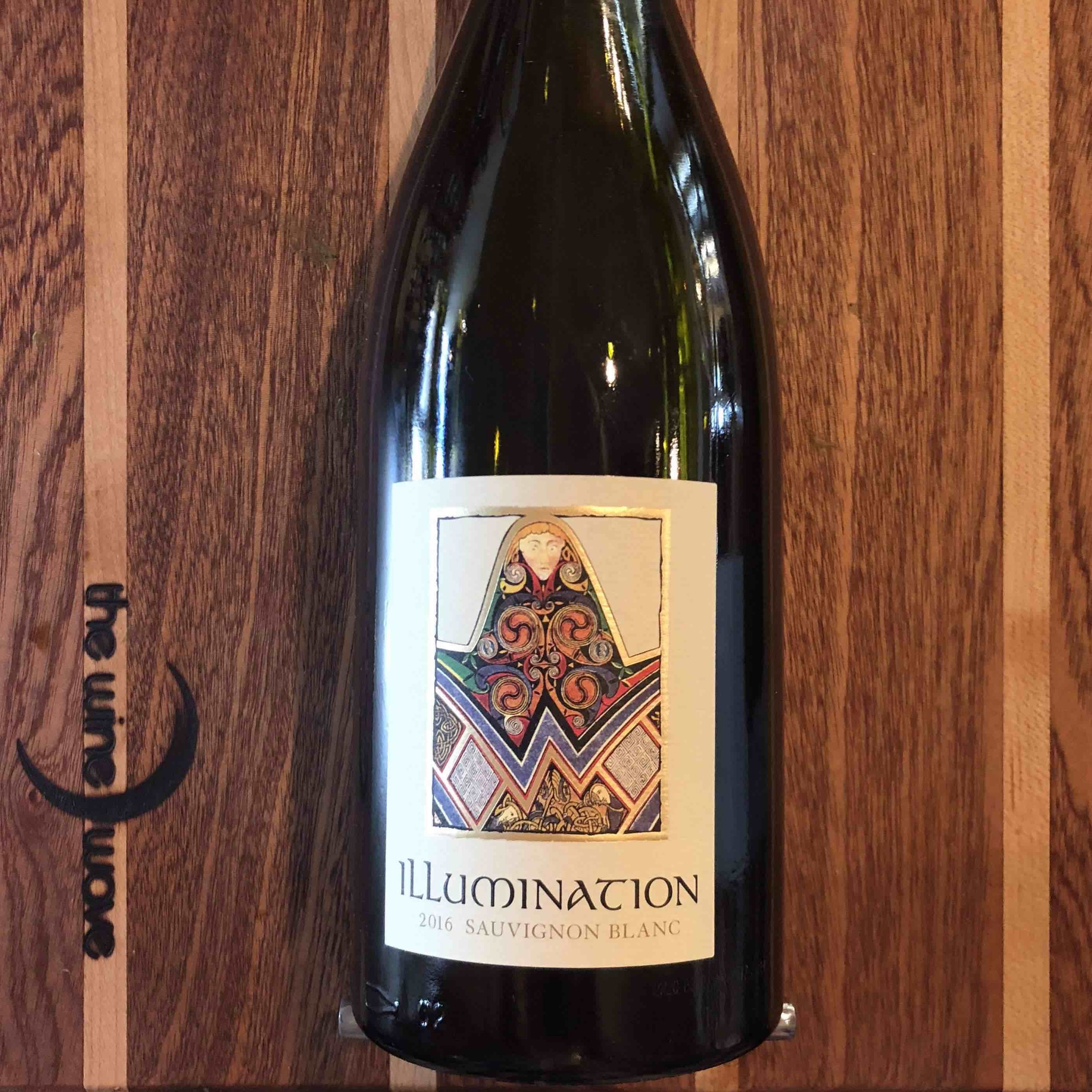 Moving onto the red, Wineburg essentially provided a bottled barrel tasting. Each single vineyard tasted is a component of the flagship red blend and provided a clear picture for our palates of how a complex and well structured wine is created.
Quintessa 2016 Mt. Calisse Cabernet Sauvignon
This wine creates the 'nose' of Quintessa. It shows fragrant notes of red berries and cherries yet some chocolate and vanilla notes are also present, which gives it a sweeter sent. It is lighter in body with supple tannins that enhance the wine's elegance and finesse.
Soil: White volcanic ash.
Quintessa 2016 Dragon's Terrace Cabernet Sauvignon
Talk about body, this wine is all about Quintessa's core and structure. It is light on the nose but is a mouth full of dark fruits, dry herbs, and oak notes (toast, dill smoke). In the blend this wine increases complexity of aromas and flavors and also gives the structure that  is critical for longevity. Fun Fact, in every red blend there is some of Dragon's Terrace!
Soil: well-drained with an abundance of gravel and small cobbles.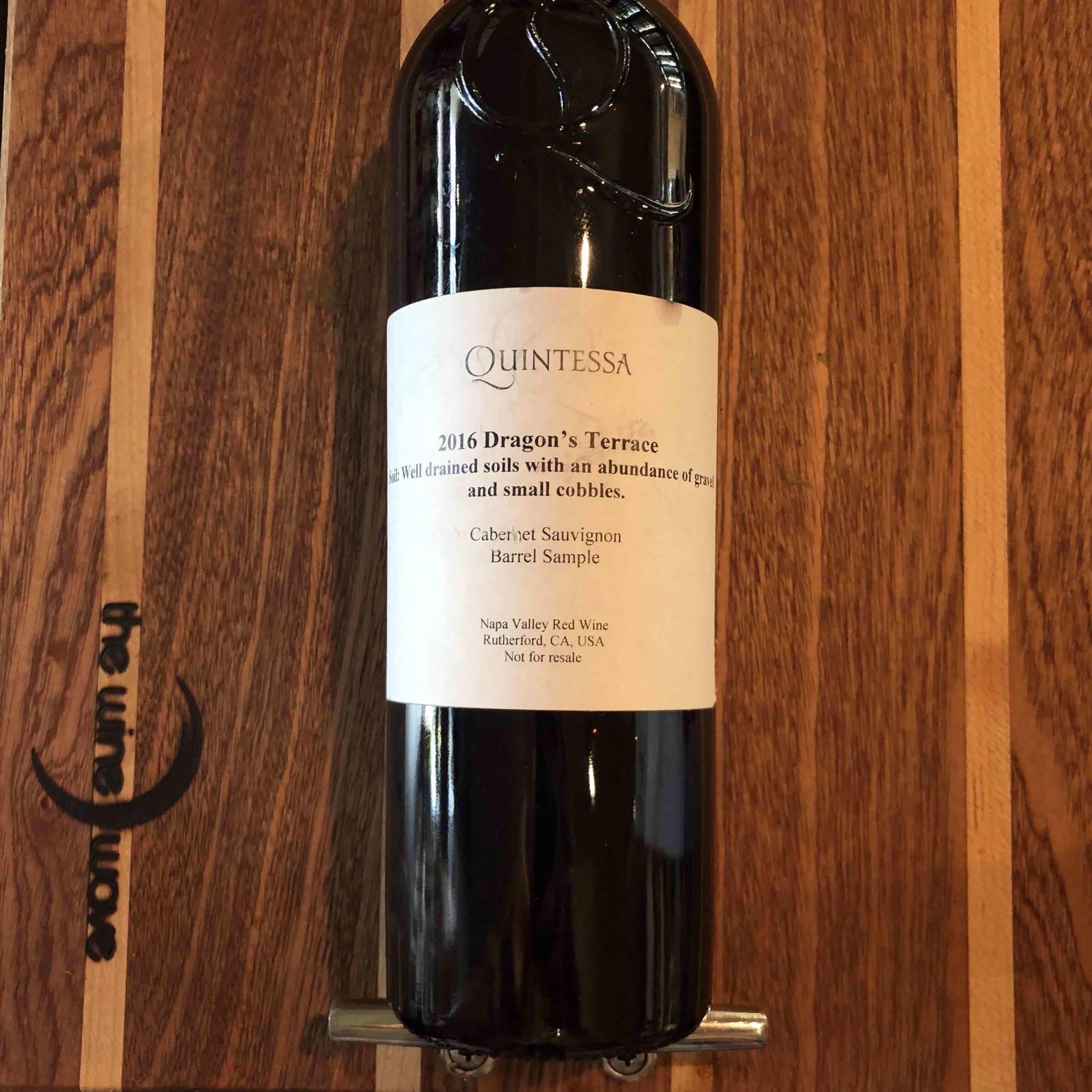 Quintessa 2016 Western Bench Cabernet Sauvignon
This wine is the finale. It gives the blend length and contributes beautiful, dark fruit aromas and flavors of dark fruits in a jammy state. The aftertaste is complex and leaves a sensation of caramelized sugar. This wine is used to bring density and concentration to the final blend.
Soil: Alluvial loam-gravelly, very deep and well drained.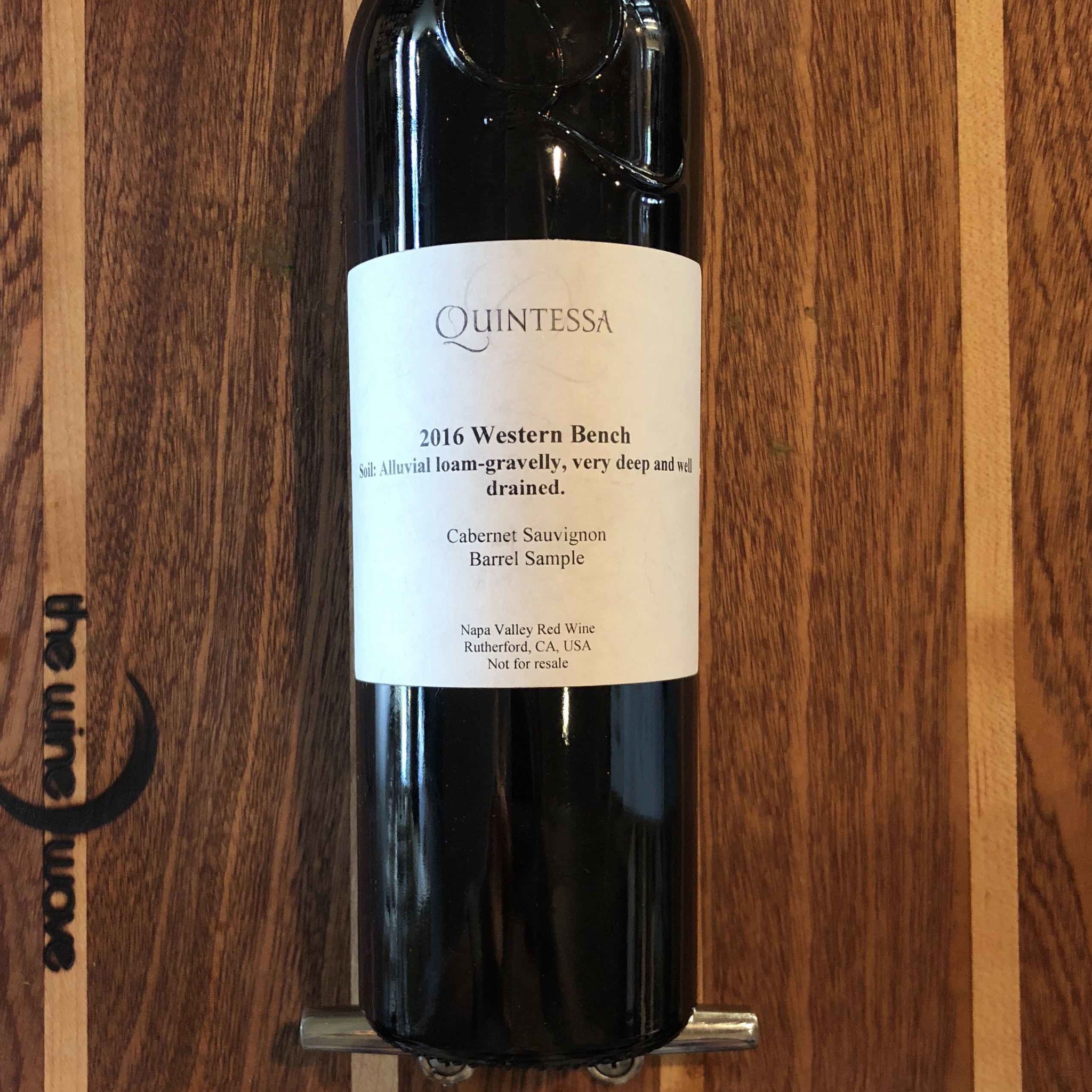 Quintessa 2014 Red Blend, Rutherford
This year is remembered as the year of the Earthquake because the beginning of harvest kicked off with a magnitude 6.0 quake. Despite the challenges the vintage is graceful with excellent acidity and flavor. Fruit forward with aromas of fresh cherry and blackberry, medium to full body with supple tannins and delicious flavors of dark berries and dark chocolate. It is very complex and elegant at the same time.
Quintessa 2011 Red Blend, Rutherford
The 2011 is comprised primarily of Cabernet Sauvignon. At 94% Cabernet Sauvignon, 4% Merlot, 1% Cabernet Franc and 1% Petit Verdot, the blend has a beautiful deep ruby color that reveals bright black cherry, cola and warm spice aromas mingled with white chocolate, delicate floral layers and creme brulee vanilla notes from the sweet oak. Generous forward fruit and a supple, silky texture enrobe the palate with cola and nutmeg notes, filling out deeply layered black fruit flavors. The finish is rich, dense and refined, lifted by ample lingering fruit.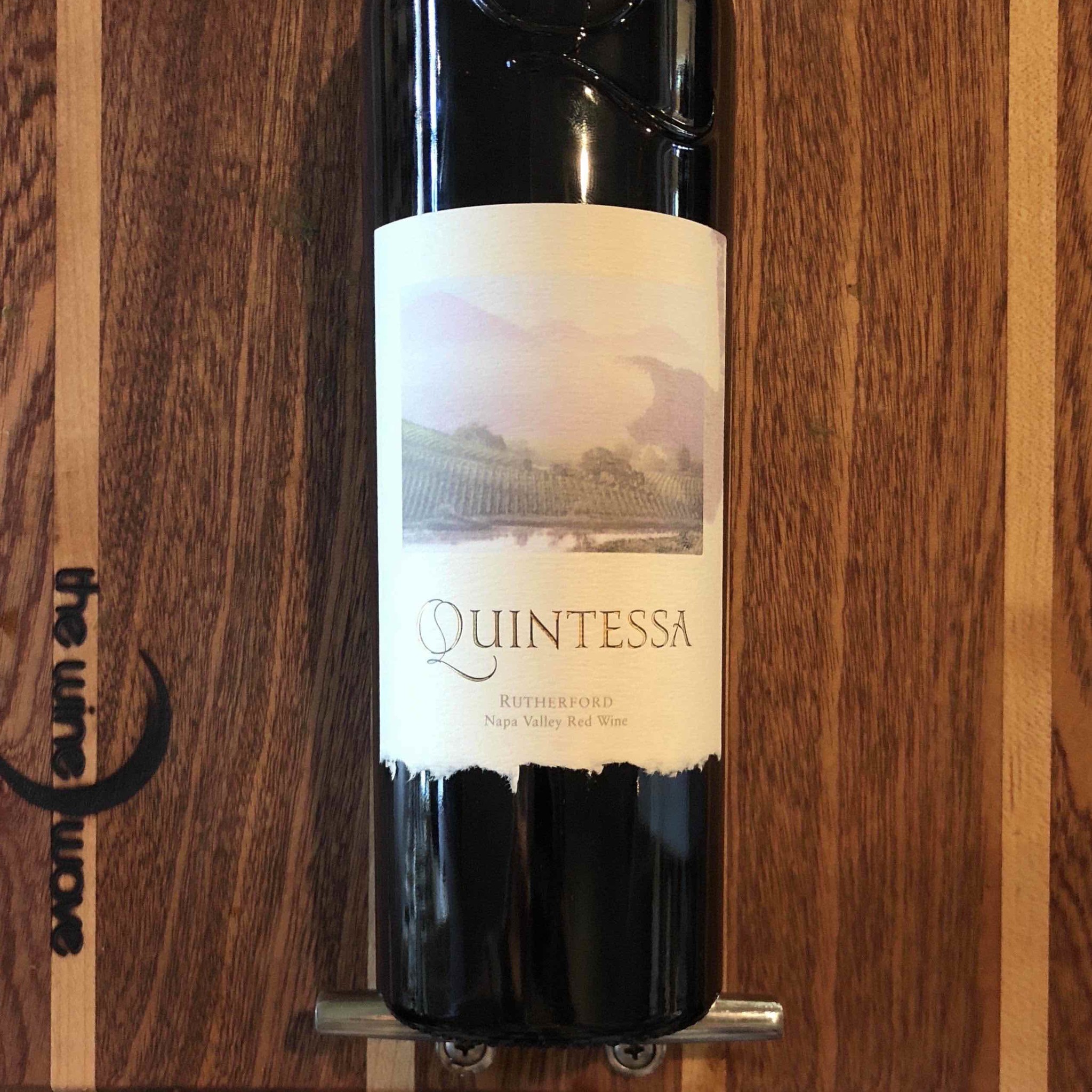 This tasting was one for the ages. Chatting with Wineburg is like hanging out with a friend and a great bottle of wine, but in this case she made that wine! She has incredible, in-depth knowledge about every aspect of the winemaking process from soil to glass, yet she is not pretentious. Her knowledge goes beyond her own creations and she has a great appreciation for international wines. The Quintessa 2014 was a favorite of the night because of its freshness and structure, but the Illumination continues to impress as many also walked out with a bottle to enjoy on a warm, South Florida afternoon. We can't wait to have Wineburg back in the shop to share again, either in her experience and knowledge or just to enjoy a glass together. Cheers!